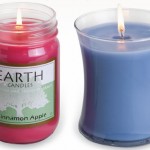 I would like to encourage all students to participate, but it is not required. Each candle sold will earn the student $1 toward the purchase price of a brand new book OR toward the same sale prices already offered for in-stock items. These books need not be only for recital songs – but any book or sheet music that the student would like to have. The rest of the money will go toward defraying the cost of our Annual Piano Recital this January.
We plan to start the fund-raiser the week of October 1/2/3 and collect orders and money two weeks later – October 15/16/17. The Candles should be in a few weeks after that and can be picked up during the normal lesson time that week.
Remember: Our in-stock sale items are available now until the close of our Candle Fund Raiser, as shown below. WISH LIST book order forms will be send home with the Fund Raiser Forms at the end of the month. The $1 per candle can be applied to either/both.