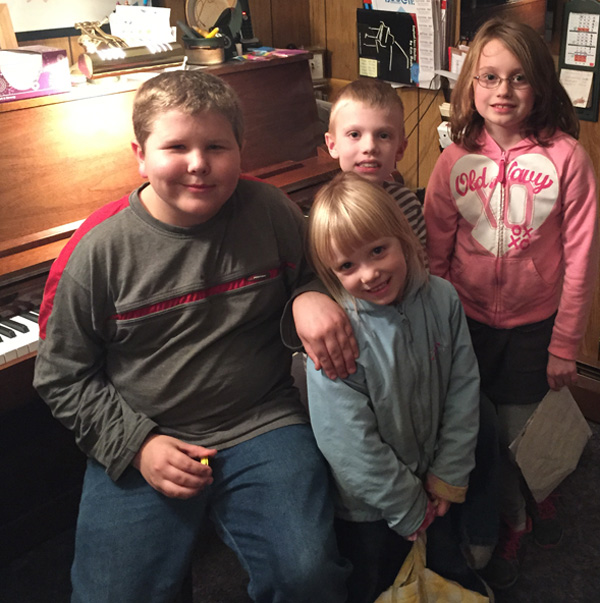 "Musopoly!" shouted the masses… So Musopoly it was. Teams paired with 16 years life experience per team. Sounds fair, right? Team 11+5 jumped ahead when they hit a corner in the game and nailed every question, earning them two complete measures in one turn. But in the end, Team 8+8 gave us two extra performances at a measure each, tying up the game 5 to 5. Great job, everyone! And excellent team work!! Who knew a board game could be so EXCITING! 🙂
NEXT CLASS: Monday, December 22 at 4:30 p.m.
This will be the last lesson/performance opportunity before break. Then after that just ONE MORE LESSON before recital.