The Deane Center is located at the Corner of Main Street and Central Avenue in Wellsboro. For those unfamiliar with the area – the Deane Center shares a block with Citizens and Northern Bank and the Native Bagel. Limited parking is available behind the Deane Center and in the bank parking lot (Water/Crafton Streets). Otherwise, you will find both town lots and on street parking.
I have provided a map of the Deane Center below so you can navigate your way to the Grand Community Room. Enter the Deane Center on Main Street. You will find the elevator on your right (just past the stores on either side of the lobby). Once you have arrived on the second floor, follow the map below. Turn left off the elevator and immediately left down the hallway.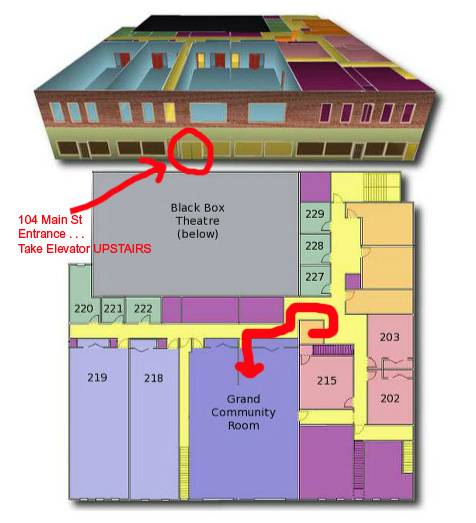 Deane Center for the Performing Arts
Grand Community Room
104 Main St, Wellsboro, PA 16901
Saturday, January 10, 2015
3:00 p.m. Showtime
Remember: There is no admission fee for our recital. The public is welcome – please invite all your family and friends!